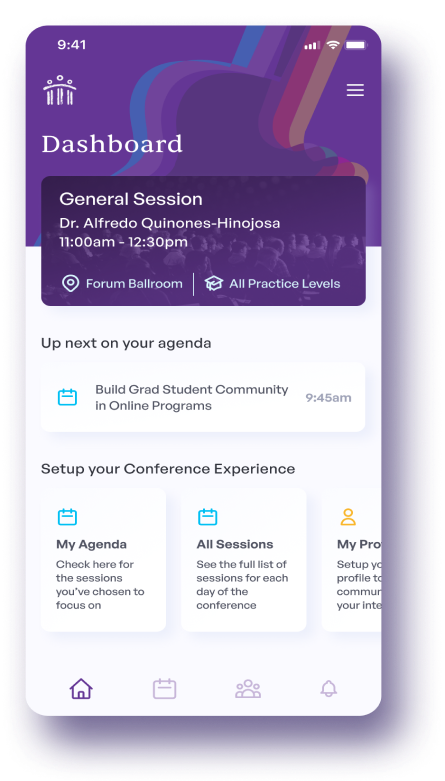 Conference App Features
The mobile conference app is the perfect companion for streamlining and enhancing your conference experience.
Build Your Agenda
Review each session's summary, topics, and location & build your conference schedule directly within the mobile app. We'll even send you reminders when your next session is coming up and remind you to evaluate the session you last attended!
View Handouts & Take Notes
Handouts for all sessions are available within the mobile app. You can download the resources directly to your phone or computer to follow along or review later. You can also take notes for each session.
Connect & Network
Build your profile to let others know about you! View who's attending ASCA23; see who else is here from your state, connect & network. You can also learn more about ASCA23's sponsors and exhibitors + discover their offerings. Learn, network and re-energize yourself.
Explore the Venue
View interactive maps of the convention center and the Exhibit Hall.
CEUs and Contact Hours
After the conference, the mobile app will have a link for CEUs where you can indicate which sessions you attended and download a transcript and certificate.
Watch Virtual Sessions
In-person attendees and virtual attendees have access to all virtual sessions through Oct. 18, 2023 (with the exception of the opening general session, which isn't available for viewing after the original date). Watch virtual sessions live or on-demand via the mobile app.